1984-10-12 Sydney - Hordern Pavilion (Australia/NSW)

Mainset:
Three Imaginary Boys
Charlotte Sometimes
The Hanging Garden
The Caterpillar
Encore 2:
Boys Don't Cry
Encore 3:
Killing An Arab

Robert Smith
Porl Thompson
Laurence Tolhurst
Phil Thornalley
Clifford 'Andy' Anderson

Songs played:
6
(4 | 1 | 1)
Day of the week:
Friday
Tour:
'The Top Tour'
Attendance:
Capacity: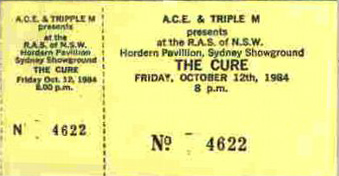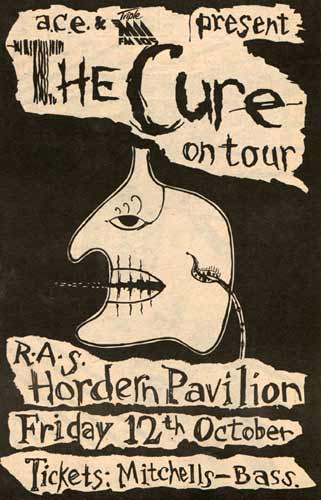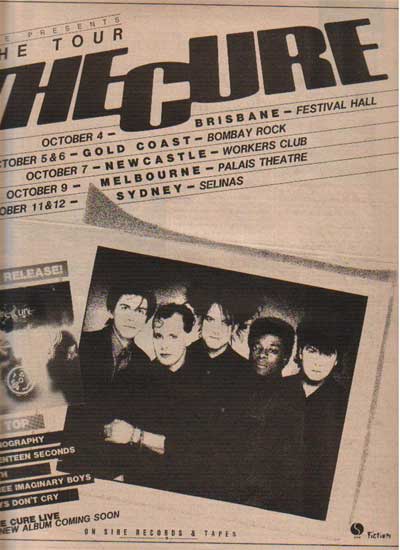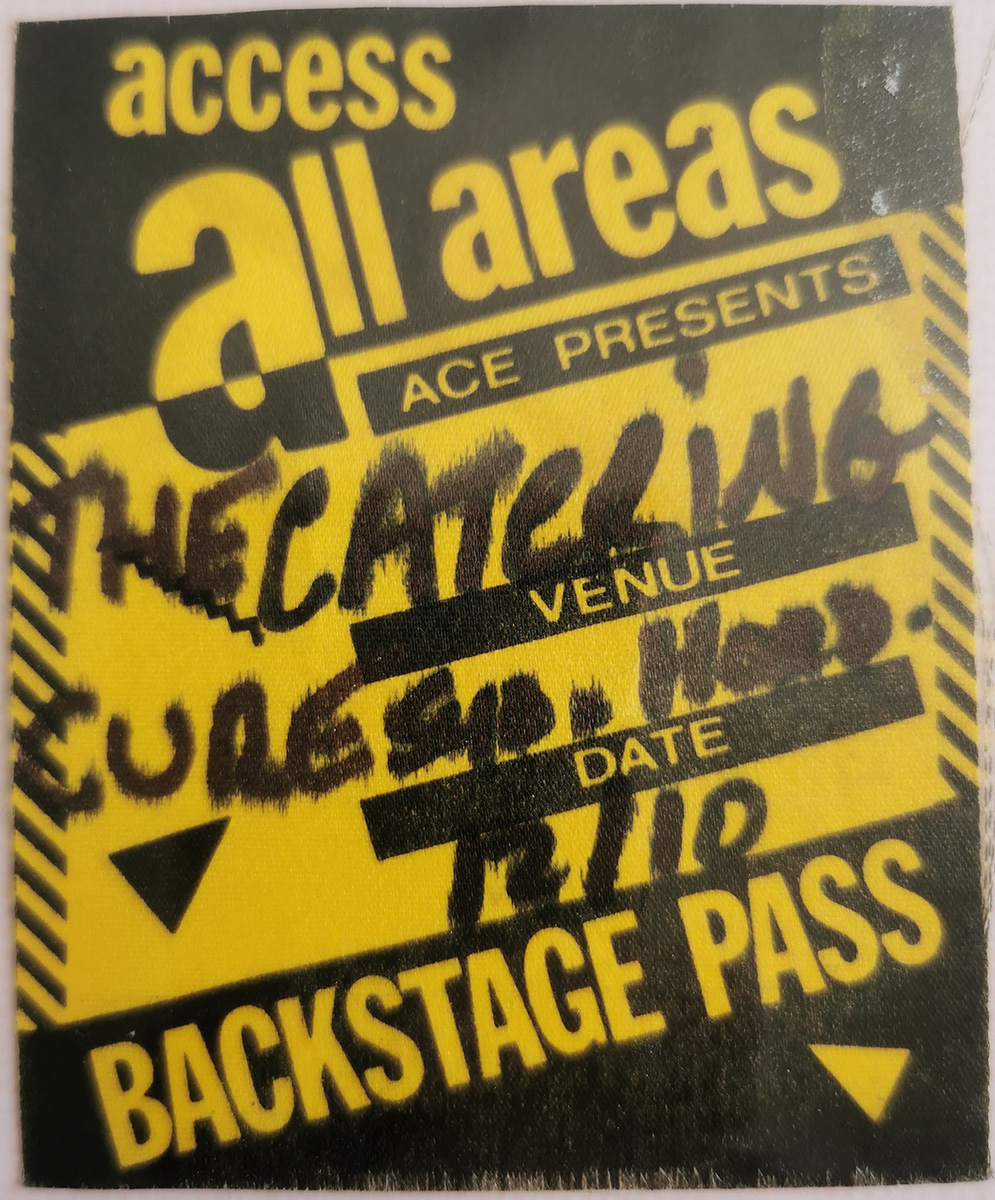 thanks to Benbacon

although one advert says the concert was at 'Selinas' it really was played at 'Hordern Pavilion'. Thanks to Damian (who visited this concerts) for the confirmation.

Venue address:
Driver Avenue
Moore Park
NSW
Venue related links:
The Cure appearances at this venue:
1984-10-11 Hordern Pavilion (cancelled)

Thanks very much to everyone sending mails with contributions for the website.
Please be patient,
I'll include it all ASAP.