1996-12-06 Glasgow - S.E.C.C. (Scotland)

This concert was cancelled.

Day of the week:
Friday
Tour:
'The Swing Tour'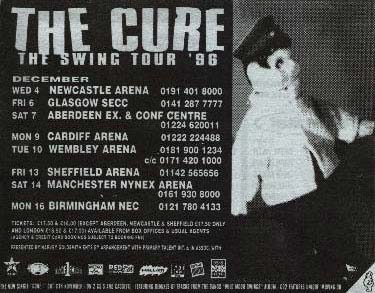 [no support]

Venue address:
[no address yet]
[no map yet]
Venue related links:
The Cure appearances at this venue:
1996-05-22 S.E.C.C. (cancelled)
1996-12-06 S.E.C.C. (cancelled)

Thanks very much to everyone sending mails with contributions for the website.
Please be patient,
I'll include it all ASAP.